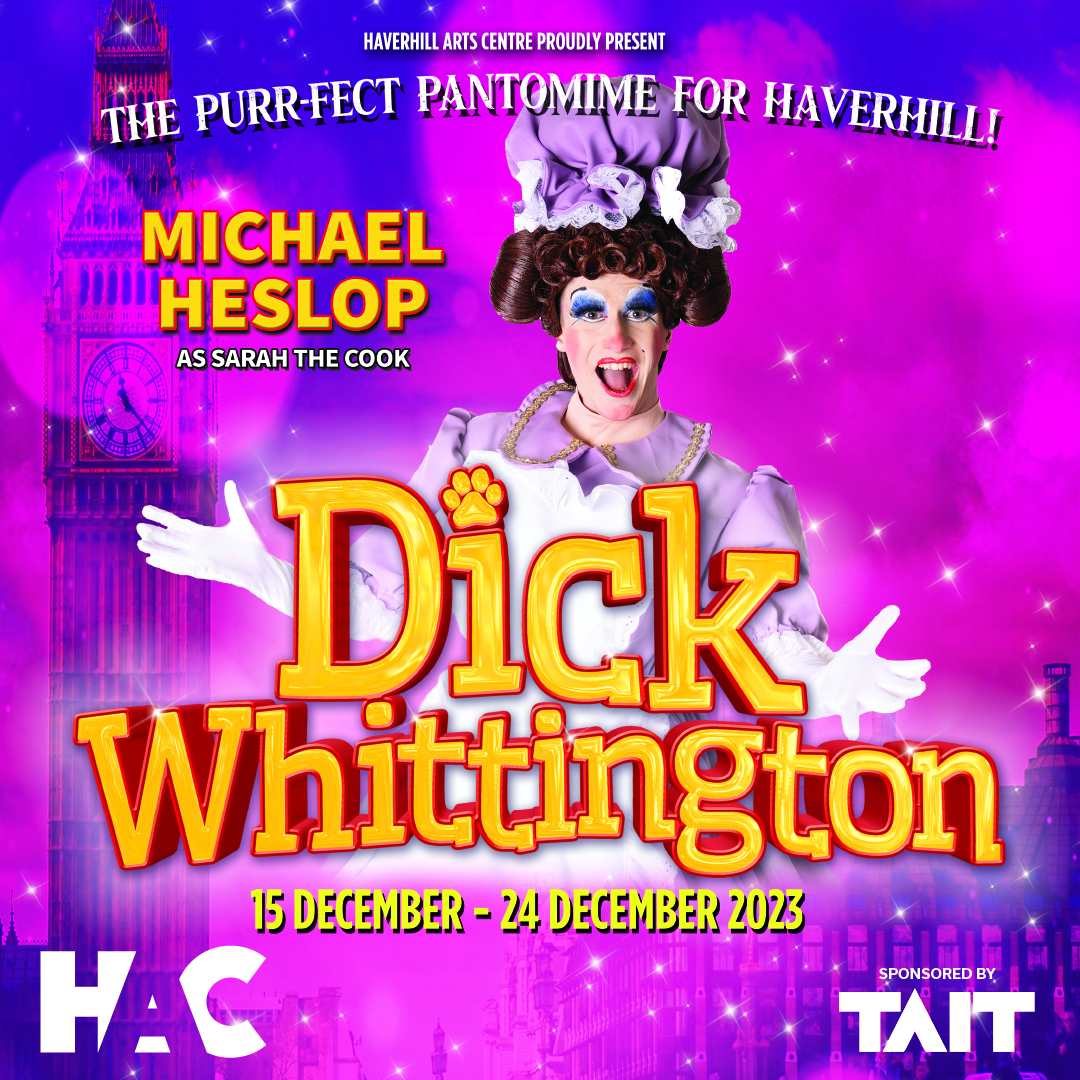 POSTED:
19th October 2023
19th Oct 2023
News
Meet our pantomime cast: Michael Heslop
There is nothing like a Dame! Panto season is fast approaching, so we chatted to Haverhill's Dame Michael Heslop, who plays Sarah the Cook in our fabulous Christmas pantomime, Dick Whittington.
1. What's your favourite Christmas carol/song? 
Merry Christmas Everyone by Shakin' Stevens or It's Beginning To Look A Lot Like Christmas by Michael Bublé.
2. Worst Christmas present ever received?
A cap with the Subway logo on it (yes, the sandwich shop!)
3. Best Christmas Film? 
Santa Who
4. Brandy Butter or Custard on your Christmas pudding? 
Custard
5. Sprouts – love or hate? 
Hate Hate Hate!
6. Presents before or after Christmas lunch? 
First thing in the morning!
7. Favourite panto? 
My favourite pantos are Dick Whittington and Jack and the Beanstalk. I love them because they haven't been touched by Disney so they are still true Panto stories.
8. Dream Christmas Dinner party guest?
Sir Ian McKellen or Tim Curry
9. New Year – staying in or going out? 
Staying in! 
10. Tell us your best/worst cracker joke! 
What did Santa do when he went speed dating? He pulled a cracker!
Dick Whittington runs at Haverhill Arts Centre from 15 – 24 December. Book tickets here