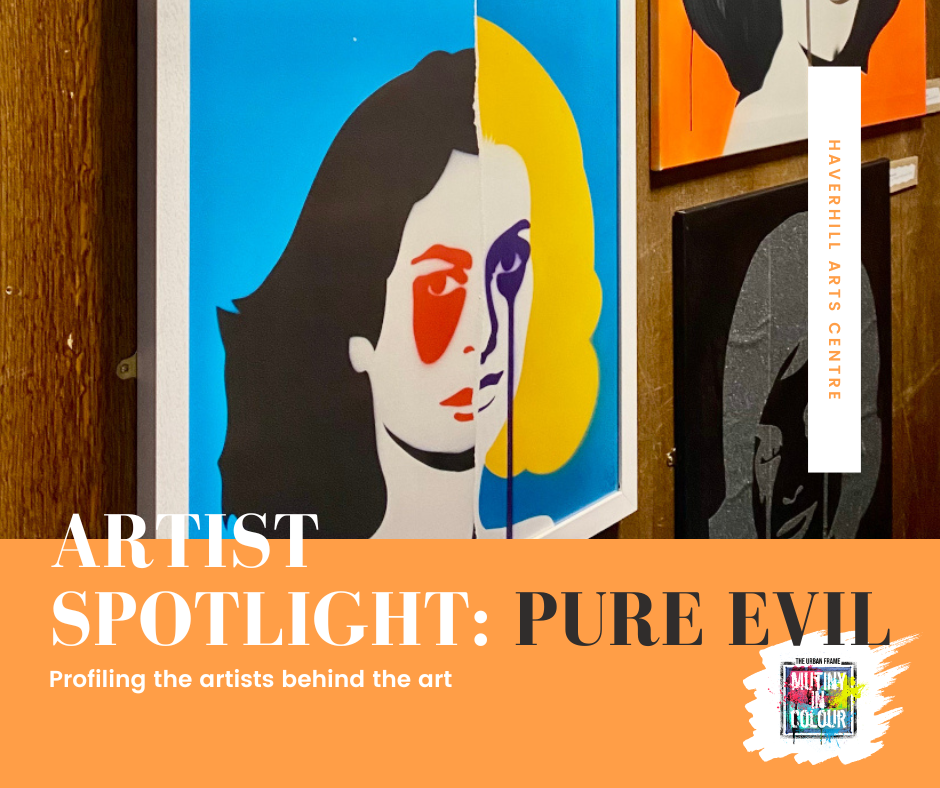 POSTED:
25th August 2023
25th Aug 2023
News
Artist Spotlight – Pure Evil
With just under two weeks left to experience a transformed HAC at our summer exhibition of Banksy and contemporary art, read the latest in our series profiling some of the artists behind the works on display featuring Pure Evil.
Charles Uzzell Edwards a British graffiti and street artist and graphic designer, known by the alias Pure Evil. He's perhaps best known for his iconic and visually striking 'Nightmare Series' of screen prints and works that feature his signature fanged bunny rabbits.
Pure Evil's artwork is characterised by bold, graphic designs that often incorporate elements of pop culture and political commentary – not shying away from reflecting the darkness of the contemporary world.
The 'Nightmare Series' features portraits of historical figures, often doomed women such as Jackie Onassis, Elizabeth Taylor and Marilyn Monroe, with titles relating to the men in their lives (Elizabeth Taylor is styled 'Richard Burton's Nightmare', for example). Also featured are contemporary figures such as Queen Elizabeth II, Pussy Riot and Donald Trump.
The 'Nightmare' series are painted in a highly distinctive and vibrant style in a range of media, with the figures are portrayed with tears of blood streaming down their faces.
See a number of Pure Evil's acclaimed works at The Urban Frame – Mutiny in Colour. Running until 12 September at Haverhill Arts Centre.