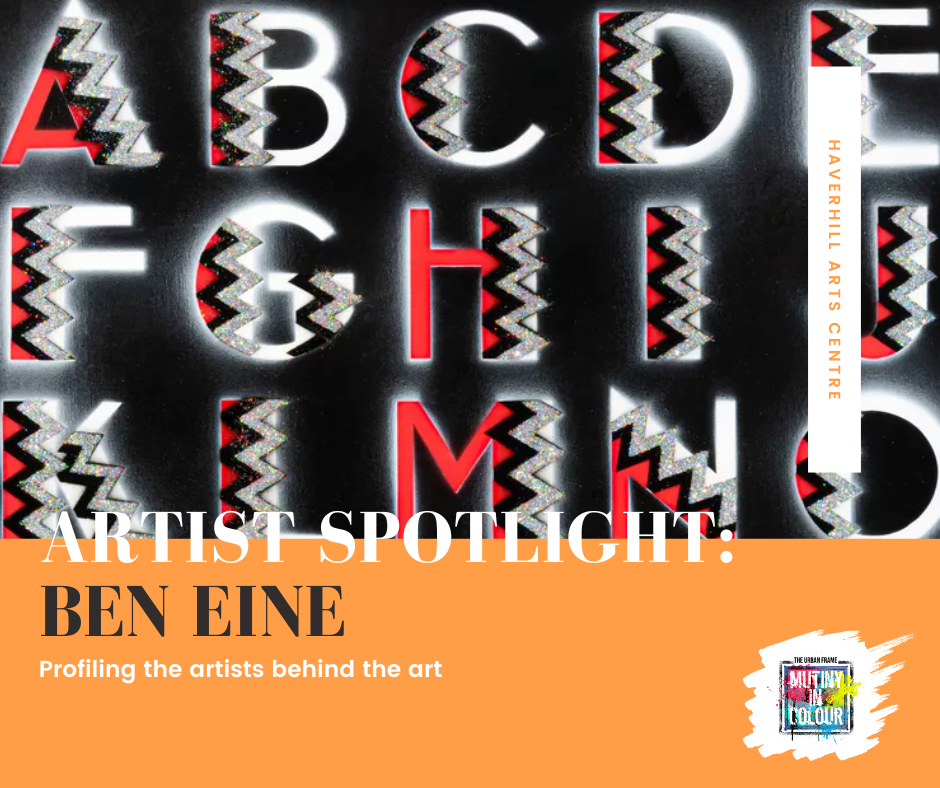 POSTED:
8th September 2023
8th Sep 2023
News
Artist Spotlight – Ben Eine
As we enter the final few days of our summer exhibition of Banksy and contemporary art, read the last in our popular series profiling the artists behind the works on display. For our final entry, we shine the spotlight on pioneering artist, Ben Eine.
Born in London, Ben Eine is one of the most successful letterform artists in the world and is regarded as a pioneer in the exploration of contemporary typography art.
His artistic career began over 30 years ago; originally a graffiti writer, Eine began to develop a distinctive typographic style. He began painting huge, bright and colourful letters on shutters all over East London, painting over sixty shutters in a couple of months. These imposing and engaging, yet unattributed, anonymously painted letters stood out from the usual art seen on the streets, catching the public's attention and contributing to the rise of street art's popularity.
Eine collaborated with the then-emerging street artist Banksy, to set up the famous Pictures on Walls Gallery, along with a collective of other artists, with the aim to sell and promote street art.
Today, Eine's work is now held in the permanent collections of the V&A Museum London, The Museum of Modern Art Los Angeles, San Francisco's Museum of Contemporary Art, Berlin's Urban Nation Street Art Museum, Los Angeles 'Beyond The Streets' and The Dean Collection as well as the private collection of Louis Vuitton and numerous other commercial institutions.