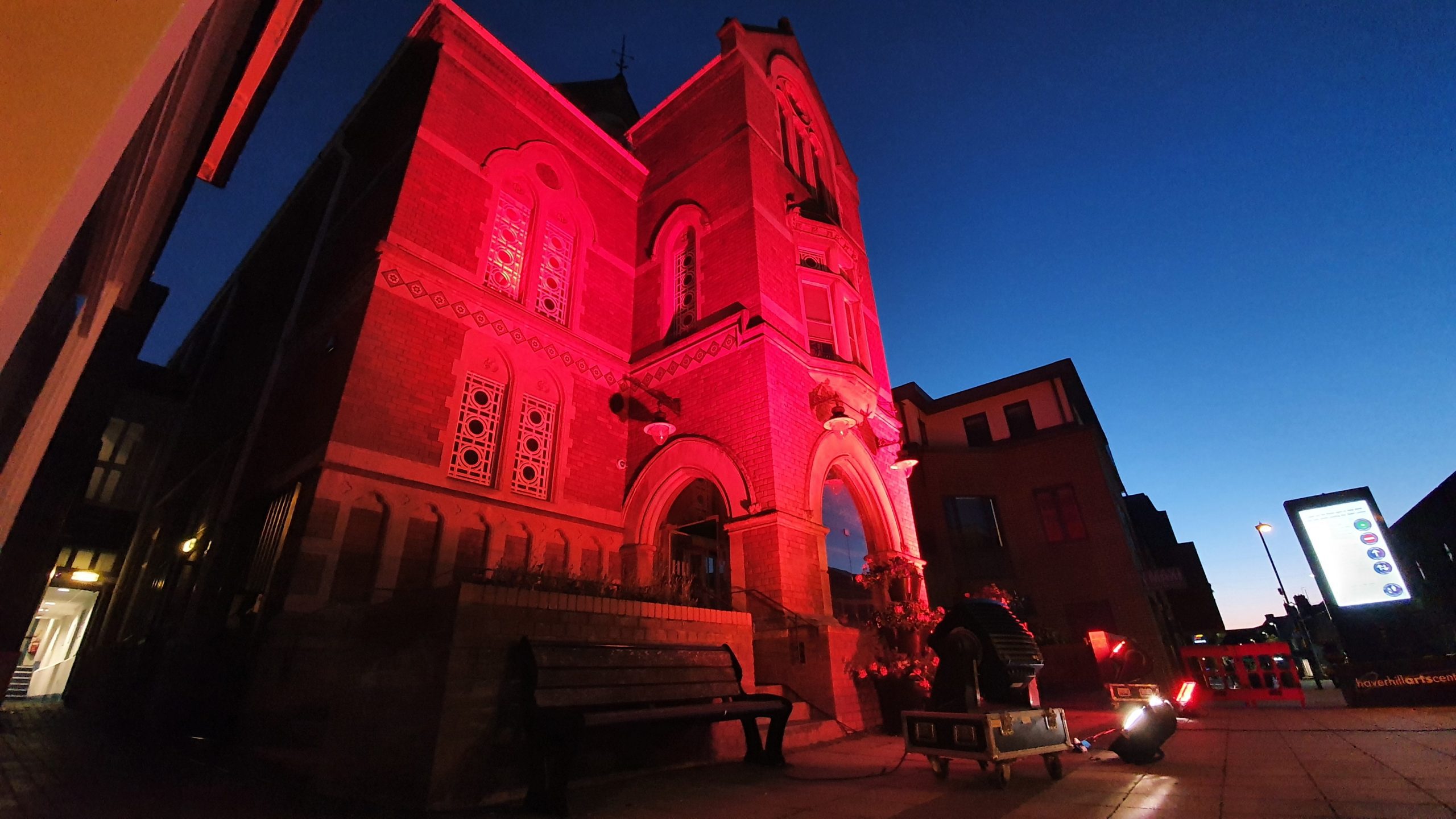 POSTED:
15th January 2021
15th Jan 2021
This and That
Behind the Scenes …
Ben from the HAC and Haverhill Town Council tech team lets us in on what they have been up to recently.
'The tech team put in the infrastructure to light and power the new rear tunnel at the back of HAC. It needed an electrical supply fitted to allow us to light it and run the toilets, and we installed decorative lighting and the required emergency lighting system. It's made the temporary structure look more attractive for our visitors.
We also worked on replacing the 'working' light on stage. Despite it's name, the 'working light' really wasn't working! This is the normal lighting we use to work by, as opposed to the stage lighting for shows. Nearly 50% of the lights were failing and even when they were all working they were dim at the best of times. We've revolutionised the light on stage so we can now see what we're doing. It involved fitting 10 new fittings, most of which were over 5m up in the air in rather tight uncomfortable spaces. No longer will we get requests from the visiting artists to "turn the lights on".
Of course we worked on putting on the Dame Dora Panto Party show, written specifically for 2020. We helped our regular panto supplier stage this show which was received well and it was fantastic to be putting on shows again. Along side this we tech'ed the Winter Kingdom event to entertain many more outside.
In January we've started how we mean to go on and have already replaced all the emergency lights in the building. You may not notice these lights are on all the time, but believe me you'd notice if they weren't on – the building looks totally different when it's too dark to see a metre in front of you face. We've replaced a rather antiquated system which was difficult and expensive to maintain with a modern flexible system fit for our needs all in the attempt to make the building a better place.'
Good work techies!